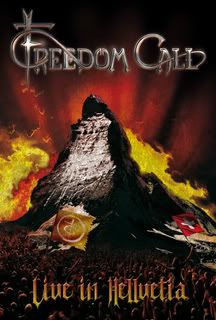 Los alemanes van editar el primer DVD  en sus quince años de existencia.
La edición será doble, con un concierto en el primer disco Live in Hellvetia y un documental, titulado A day in the life of freedom call, en el segundo.
La edición limitada contendrá un doble CD con el audio del concierto.
Temas del CD y DVD: «We are one», «United alliance», «Thunder god», «Tears of Babylon», «Blackenend sun», «Queen of my world», «Out of the ruins», «Hunting high and low», «Drum solo», «Metal invasion», «Merlin – Requiem», «Merlin – Legend of the past», «The quest», «Warriors», «A perfect day», «Far away», «Mr. Evil», «Land of light», «Freedom call» y «Hymn to the brave».